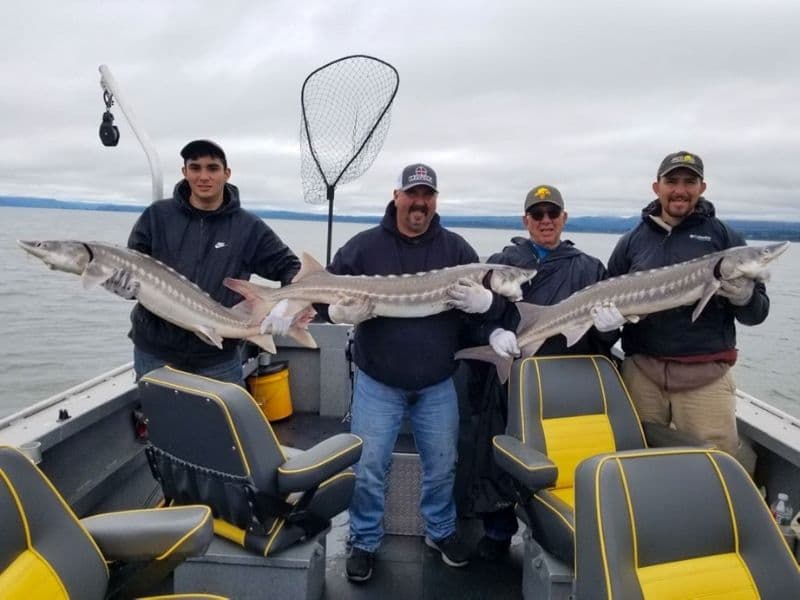 Safety Report: When on a Boat
Before each trip, the captain will hold a short safety meet to familiarize the customers and guests with all safety equipment. Most of the focus will be on equipment stowage location and emergency responsibilities.
We feel that when taking new crew or guests out on the water for the first time it is paramount to teach all the basics of how to stay safe on the water.
Captains Pre-Voyage Safety Briefing
One thing that separates us from our competitors is before every Astoria Charter Fishing Trip, we take the time to work with each quest to help them understand how we are going to keep them safe underway at sea.
Oftentimes, charter captains are tempted with good weather and time constraints to skip the safety talk in hopes to do it while underway. This is unacceptable and flat out won't happen at First Pass Outfitters. That type of lack-luster approach to safety is what turns a simple situation into a catastrophic one. We are committed to assuring our passengers 100 percent to a safety-first approach and to a safe return to the dock at the end of the day.
Although it seems unlikely, in the event the captain himself is involved in an emergency, he may not be able to assist or give instructions. Can you imagine if the captain fell overboard? How would you respond? What would you do? These are all things that need to be ironed out before leaving the dockside.
Make sure everyone has a life jack. Take the time to try them on and adjust each one to fit properly.  *12 year-olds and younger must wear a life jacket at all times on the water.  IT IS THE LAW.
Location of the throwable life ring (on stern deck) with instruction on how to toss it over immediately if someone falls in.
Everyone should know how to turn the boat on and off. It's also important to know how to take the engine in and out of gear.
Shipboard fires are extremely scary. Every passenger must know where all fire extinguishers are located.
Familiarize everyone with the boat's VHF radio, and how to call for help.
Create an action plan for each specific group teach them their responsibilities in the event of a potential overboard or emergency.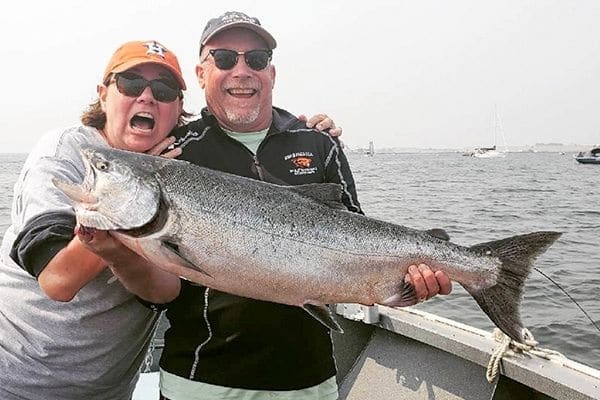 Safety Is Our Top Priority
Having fun is a close second!
Most importantly, we want our customers to feel confident in their safety and to have trust in our ability to execute a successful day on the water.
This safety briefing is not intended to scare clients or guests. Its sole purpose is to educate and prepare. It only takes a few minutes to cover these basics but should a real emergency occur it will be time very well spent.
Read our FAQs for answers to common questions we receive.
Learn more about our boat and all of its safety features.
Contact us with any questions!